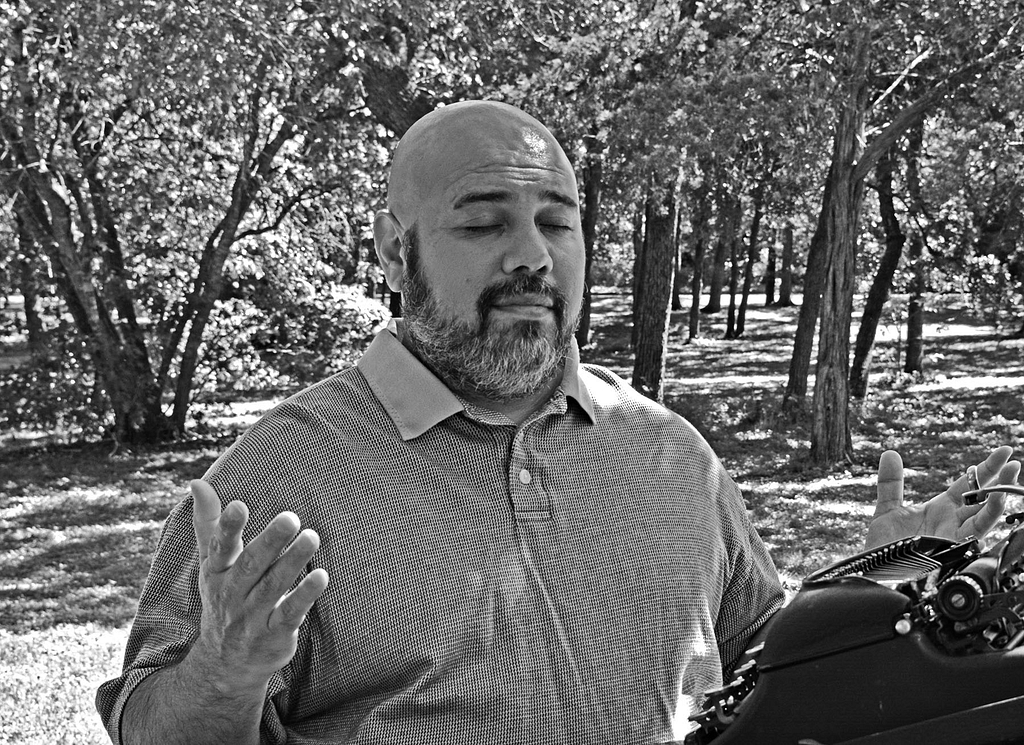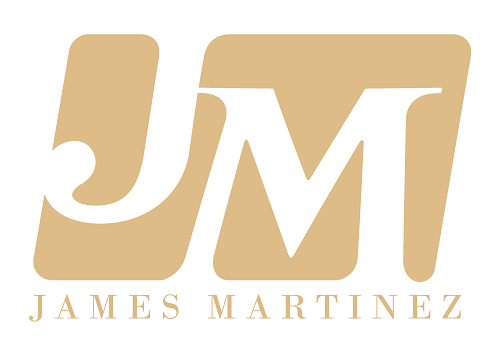 Transcendent Artist, Poet, Photographer, Film-maker, Author and Spiritual Leader
Although I consider myself an artist on every level, I've become all things to all people. Meaning whatever and whoever God needs me to be – I AM.
Born in Austin Texas in the early 1970's, I lived here for nearly the past 47 years. Together with God we've seen the world for a very very very long time. Its such an honor to reveal our message from this beautiful city.
I grew up in a close nit family, they've all witnessed the differing stages of my development. From early childhood to my adolescent escapades, Austin has been home to my birth and now my spiritual rebirth.
Born to 2 hardworking parents, they've helped me in more ways than I can truly describe. Going through the changes to overcome myself and the worldly struggles I encountered, I know couldn't have become who I AM without their assistance. 
Settling down after so many years of being caviler. Its easy to understand why most were skeptical of this incredible change. It seems God has a special place for the outcasts, the really lost ones. The one's society gives up on. He has a way of bringing wonderful blessings to life through the broken. He fixes us then turns us into something useful. He's certainly done that for me.
Your welcome to explore my journey further, buckle up
Your understanding of life is about to change. 


1 Corinthians 9:19-23
19 For though I am free from all men, I have made myself a servant to all, that I might win the more; 20 and to the Jews I became as a Jew, that I might win Jews; to those who are under the law, as under the law, that I might win those who are under the law; 21 to those who are without law, as without law (not being without law toward God, but under law toward Christ), that I might win those who are without law; 22 to the weak I became as weak, that I might win the weak. I have become all things to all men, that I might by all means save some. 23 Now this I do for the gospel's sake, that I may be partaker of it with you.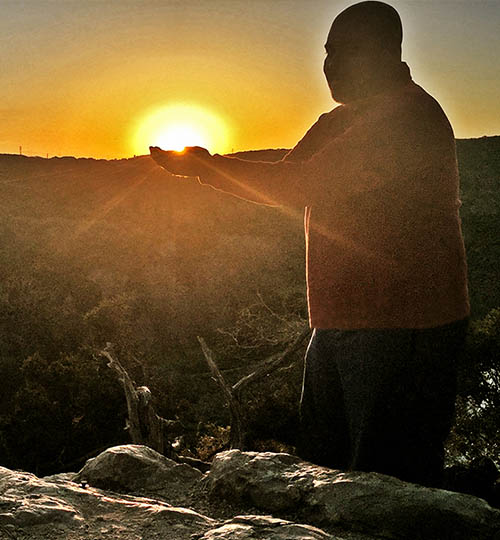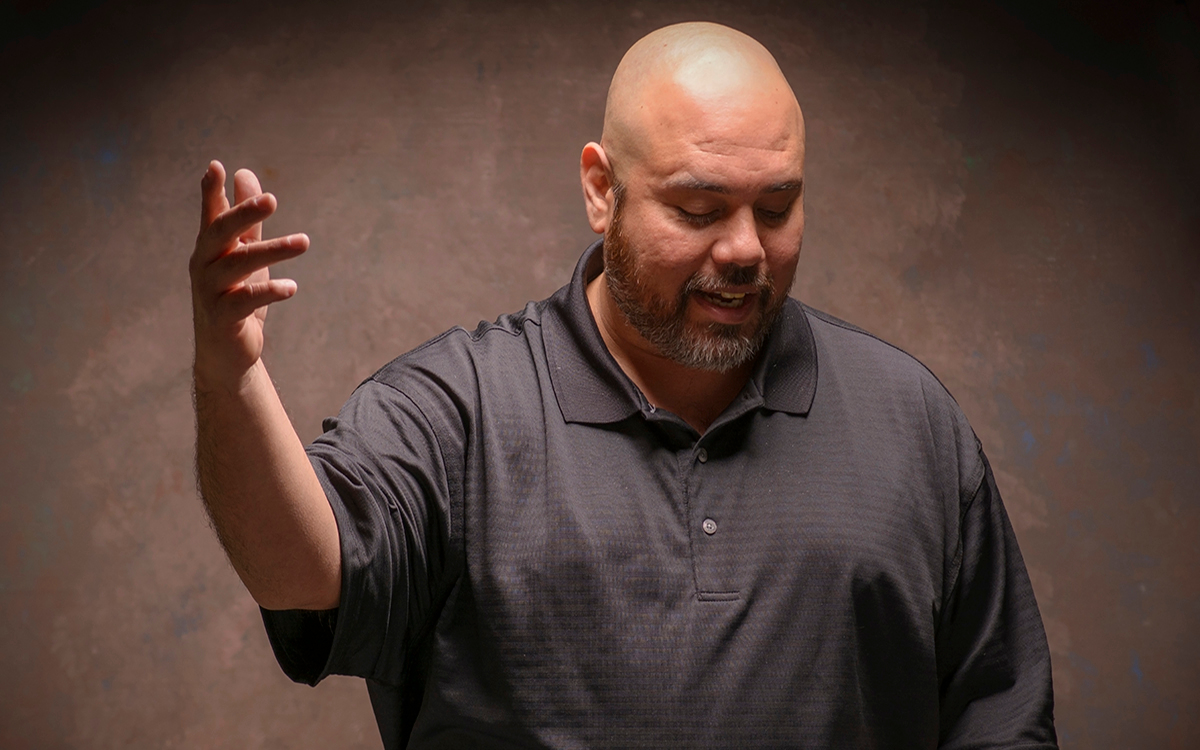 Questions and answers on meditation + transcendence.
I suppose its a challenge to read of someone doing something like what we're revealing here. I remember how the world changed though. I recall the old me running in circles going nowhere. For years I'd gone in every wrong direction doing every wrong thing you can possibly imagine. (or some variation of it anyway)
It was quite the surprise God would share with me such an incredible gift.
I was so consumed with myself for so long. If you've ever been to Austin, Texas you know about the nightlife. Imagine being so well plugged in and knowing club owners and everyone on the DT scene, how easy it was to get caught up. At first it was the allure and ambiance, but soon the lifestyle had consumed me and after a while it was about desire and seeing how high I could go and studying the after affects, ready for the next good time.
This part of the story is important to understand because while many thought I was merely self destructing, I was on a mission to uncover what had led me to do the sort of things consuming me. Why was I pushing my limits and finding none? Why night after night was I looking for something I couldn't find but what seemed like I already had.
It was the combination of self-centeredness and apathy that had me lost in the world. I hadn't realized how far removed from God I was until I awoke spiritually. I wasn't who I thought I was or where I knew I should be. There were many others lost in confusion too and suffering right along side me. I remember as I got back, how I prayed hoping to end human suffering. It was because I'd been through it and didn't want others to have to suffer in that same sort of way either.
By the time I hit bottom I hadn't any friends. My family didn't want to see me that way so they couldn't be around. I went through relationships daily because they were so one sided I couldn't be with anyone. (all that me me me me me sort of stuff) 
I surrounded myself with liars, misfits, and the ones who didn't mind my behavior. The ones doing the same sort of things. The same ones The Bible speaks of when it tells of unrighteousness. I was consumed by the world and was handed over to myself. I tell you this for certain, had I not found God I wouldn't have made it back to life. 
Enter by the narrow gate; for wide is the gate and broad is the way leading to destruction, and there are many who go in by it. Because narrow is the gate and difficult is the way which leads to life, and there are few who find it. Matthew 7:13-14
Just so you fully understand of how far I fell and how amazing God's grace is; I've sinned more than you all. I cursed more, doubted more, was more poor in spirit than you. I slept around more than you, did more drugs than you. Drank more than you. Smoked more than you. Cheated more than you. Took more than I gave and was more selfish than you can imagine.
I was told by The Arc Angels, 
I was the worst one and the best one at the same time.
Apparently because of what I was put thru being who I AM. In my heart I knew the right thing but with my actions I did just the opposite. So many caught up in the same manner today, thinking themselves to be good when deep down they're doing wrong.
For God to love me at my worst and bless me beyond measure reveals His grace. Although I had fallen so far away I never lost faith, I lost myself in the world. There's a big lesson here because so many lose faith in God as they fall away and often don't make it back because of pride and ego. Its a sad thing to witness but they disqualify themselves from God's blessings because of wrongdoing, lacking humility, the worldly ones get consumed by desire and lost in condemnation.
My fast paced lifestyle had caused me to put myself first and that is the problem with the world. They want what they want when they want and however they want it. Its the me me me me . . . its about me thing. Too busy giving our selves whatever we want we lose sight of that its not about us individually, (life) but rather about God, and then others collectively. 
As children we begin life somehow knowing this but as we mature we face the world and without proper foundation we can falter or be misled away to do the sort of things we know aren't right. The sinful nature of man is one of the things we all face in this world. Perhaps the greatest reason for needing to understand the gift of salvation and what God sacrificed for us to have life.  Its not an easy journey but learning to stand upright and walk is something we're all meant to learn and do.

Nov 24th 2011

Thursday, November 24 Thanksgiving Night, God came over picked me up and took me out of this world in the flesh. We went for a walk back to the beginning. (of life) He brought me back to the moment we left. The ceiling in my room opened and down I floated. I sat up, prayed for the world and we began our walk.

Nov 25 - 28th 2011

Father God, Jesus Christ, and The Holy Spirit stayed with me for several days after our return. God helped me acclimate back to this world. He told me we were gone for 2 1/2 months. He pointed out something special as He played "The Scientist" which perfectly fit our transcendent journey. 

Dec 2011

Completely transformed, my family noticed right away. In an instant I was abstinent, celibate, remade anew. Then God told me to prepare myself, that He was taking me back to jail to complete our book,

"Once Upon a Transcendent Realm"

He told me to add our Transcendent journey as the conclusion. 

Jan 2012

Not surprised with my surroundings I knew then I was exactly where God needed me to be. As I wrote of our journey through time reality hit. We went back in time and affected creation. I thought surely there must be some sort of record.  (when I got out a few weeks later I went looking for the proof)

Feb - Oct 2012

During the next several months of typing and editing I found we had affected His-Story. Abu Simbel (a symbol from God). It was challenging enough to write of what we we're revealing, not to mention it being my 1st book and all, the pressure to finish before being imprisoned again had me rushing to complete it.

Oct 2012

With just days left before being summoned back into Williamson county AG court, I finished. My ex-wife relentless in wanting me to suffer. She constantly pushed Williamson County to keep me imprisoned for as long as she could. Our book went to print the day before I was held in contempt. I felt we succeeded. 

Dec 2012

The 1st copy was delivered to me in jail, I read it and found misspells and discrepancies and needed to get out in order to fix them. I spoke with God about it and He said yes. Within a few days I was reworking the manuscript. We set a re-release date for Jan. 2013 so I started work creating the social media platform that's visible today.

Jan - April 2013

For 4 months I worked diligently til once again I was forced back into jail. I tried explaining my calling to my ex and the judge but they were emphatically against me doing what God was asking of me. The one-sided corrupt system of the Attorney Generals office allowed for my ex wife's vengeance. The judge only hearing what she wanted, held me in contempt again and put me in for the remainder of the sentence. I knew God was The One with The Plan though so I just held on.

April - Aug 2013

I was moved to write another manuscript from April to August, "Eternus Spirare" ministering to the lost, God was allowing me to be a blessing in the lives of so many in jail who didn't even know what they were doing in there. I uncovered the real reason why so many suffer needlessly (and not just in jail). We worked steadily as I grew in my faith.

Sep 2013 - Feb 2014

I transcribed the handwritten version then began editing my 2nd book, the amount of effort to bring this one to life was truly exhausting. Still battling the spiritual forces that seem to run rampant in this world, I felt the pressure of delivering something great for God. (He told me anything worth doing is never easy in this world)

Mar - Sep 2014

Knowing I was about to go to jail yet again I mailed "Eternus Spirare" to myself then set out to write another book facing contempt again. This time in jail God and I managed to write a 3rd book, "One of These Days". Just a few days before my release an inmate stole "Eternus Spirare" manuscript, ripped it to shreds and threw it away. 

Oct 2014

I got out and immediately began retyping and reworking Eternus Spirare. In the process of trying to accomplish my tasks I found opposition pulling the strings of those who oppose God. Not only was this book stolen and destroyed but I was met with slanderous defamation, and people saying all kinds of things against me falsely. 

Nov 2014 - Oct 2015

Spent the next year creating our platform, working without a wage getting into position. God had me ministering and counseling many in need of guidance. We helped with whatever people were need of as we continued to edit and fine tune our manuscripts.

Nov 2015

Arrested on Thanksgiving by the Attorney General, this time unjustly charged with a criminal offense. My ex had pushed Williamson county to indict me on allegations of having money and not wanting to pay support for a child she continuously and maliciously alienated me from. As she played victim manipulating the corrupt system, she convinced them into prosecuting me and all this while I was working with God. Meanwhile we were nearly finished with writing Eternus Spirare.

The Irony

The tragedy of this unjust, immoral and unconstitutional thing my ex did which violates my rights as a parent and as a US citizen was allowed by a state agency who let this woman completely remove me from my child at birth, unlawfully change his name, and intentionally keep from being part of his life in any way. Because of Williamson County Attorney General, my son was used as a weapon, means to unjustly oppress me as they ran up a debt then unlawfully prosecuted me as I worked with God to bring this message to life. (classic parental alienation/malicious mother syndrome)

Dec 2015

God told me we were preparing to fight this thing. That I would be out of jail in a few days that it was finally time to stand against these allegations. I put my faith and trust in The Lord knowing He wouldn't have brought me to something just to abandon me. We had a job to do so I went back to work writing and editing getting ready for our next step.

Jan 2016

Eternus Spirare went to print. The book lost its original 375 pgs, shortened into 3 sections. The book itself is meant to help the world better understand the difference in having faith in God and a belief in religion. Plus it helped solidify our experiences within the 1st book. With a complete chapter on supplication and prayers, like an ode to Psalms, God and I released "Eternus Spirare" triumphantly. 

Jan - Apr 2016

This year began with 4 months of back in forth in court with Williamson county Judge King growing impatient, telling me I needed to hire an attorney. I wasn't exactly sure how the help would arrive, not until walking out of her courtroom in April as God opened a door. (He pointed out to me a young attorney telling me this was the person who would help)

Apr 2016

I spoke with his law firm who agreed to take my case Pro Bono and after a month they hired on me as minister/counselor for their firm. We started what would be a nearly year and a half battle in and out of court trying to make sense of this whole thing. (yes, all the while child support was being paid)

Oct 2016

After months of working with M.H.S law firm I moved on as they blessed me with Aswan Creations & J. M. Ministries. The firm had brought to life what would become my creative endeavor for business, Aswan Creations, and James Martinez Ministries to fulfill my vows to God.

Dec 2016

I spoke with The Lord of the upcoming year and asked if He'd allow me to paint and bring our story to life through art. He agreed, and with the mindset of ultimately displaying our works, we set out to paint for the year. I made a list of supplies and within a few weeks all the materials arrived. I had never painted before this request. 

Jan - Jul 2017

The next several months I settled into the creative phase of our story. Striving to share through art God moves through me and we produce nearly a hundred painting. We prepare for a show in August.

Jul 2017

Williamson County unjustly convicts me of criminal charges, they pushed me to accept a deal or face the entire process all over again but without an attorney. I wanted to take this matter to a trial but the DAs office said they would have my lawyer recused and If I lost they promised 2 more years in prison. My lawyer said all that they had to do was prove I didn't follow judges orders. (never-mind circumstance, or my civil and Constitutional rights) Found out how ungodly the law can be.

Aug 2017

Held our first art-show @ cement studios "A Transcendent Experience" – James Martinez. (enduring ridicule, slander, defamation, we carried on)

Jan 2018

Subpoenaed back into court again. (CS) In my attempts to deliver this message I've been met by a spiritual opposition trying anything and everything they could to hinder and keep us down, and flat-out oppress.  They start contempt proceeding again to imprison me.

April 2018

The AG Judge in Williamson county told me I was to be imprisoned again. (my 10th trip to jail over this nonsense) I asked the visiting judge if what they were doing to me every six months, year after year, if it was moral and honorable? After hearing my side they decide to hold off for 2 months. 

Jun 2018

Being as tired as I AM working to fulfill my vows, I ask God if we could work at giving what they want. The creative aspect of Aswan Creations branches as we strive to pay the debt. They put me on probation then sentence me to 6 months in county jail. (for contempt) I bonded out 5 days later and got back to work.

Sept 2018

Called back into court for review, the corrupt female judge put me back in jail claiming 2 of the 3 payments weren't full payments. (they were at least half) I had borrowed money again to pay the bond to get out and get back to work. I was out 5 days later and then back to work. 

Oct - Dec 2018

For the next 3 months I made full payments, giving all I had to ensure we would move forward. Called back into court Mid December bringing payment with me to ensure they wouldn't put me in jail again. I showed the assistant AG, they instructed me to go home. They reset and told me to get money orders, to mail them then come back in two days. (I did)

When I came back Dec. 14th they arrested me this time without letting me see the judge or show my receipts. The assistant AG said she had already spoken to the judge for me, she said they couldn't find records for two of my payments. (even though I had all my receipts and proof, I was booked again into jail to serve 180 days for contempt) My ex and the AG colluded/conspired again to have me imprisoned unjustly.

Jan - April 2019

Since there was nothing I could do about this injustice I decided to write another book. I ordered supplies and began ministering and counseling the young men incarcerated. Although suffering today for the sake of righteousness is something I've become use to, it doesn't make it any easier. Meanwhile the county and state have been maliciously exploiting the corrupt civil system for monetary gain. (without any recourse)

April 2019

After 4 1/2 months of sitting in jail I came up for review and asked "The Visiting Judge" what I was being held for. She said that the paperwork read that is was for 2 missing payments. And, so I asked if she had records of my payments, she said yes. I asked if all my payments were there. She said yes, again. I asked why was I being held on cash bond for payments I had already made?

She couldn't find the reason so she dropped the bond and let me out. (again proof they were intentionally oppressing me)

2019

See the trouble is that this sort of behavior is exactly what caused the debt they said I owed. They continuously allow for parental alienation, as well as malicious and unrighteous behavior in a court of law. Never-mind they were breaking the law themselves trying to enforce it. Never-mind they violated my constitutional rights in order to secure a conviction, all this to a bond-servant of The Lord. Never-mind they continued to destroy the very things that would give them what they were demanding of me. 

May - July 2019

A month later I was back in court, the ex playing victim again and the corrupt AG judge looking down on me with contempt. I spoke up for the first time telling them all how immoral their behavior was, Told the judge she could no longer call herself honorable, how the system itself was so far removed from The Lord, how wrong they were for allowing for such an injustice to perpetuate. (one of the first things they did was made sure I wasn't recording them) then they told me they had sent the court reporter home so there wouldn't be record of this conversation)

The guard tried to throw me on the floor and you guessed it, they held me in contempt and put me back in jail for the remaining 6 weeks. My wicked ex smiling asking what she had to do to get me to pay this debt. (lets not forget I was consistently trying to get this whole thing handled)

Aug - Oct 2019

I know its not easy bringing to life the sort of things we're revealing but there comes a time when we all answer for our actions. For me, I'm just thankful I'm not suffering myself needlessly or the world the way I use to. I'm forever grateful for God's blessing and in the midst of all this people have been getting blessed. God sometimes takes us through challenging places in order to help the ones who are truly in need. 

Working on our next 2 books.

2019

The conclusion and fulfillment of my vow to Father God of bringing to life a new religious understanding to life, "Mesa". Our belief system officially launched August 2019, Christian based that recognizes energy, consciousness, the truth of God's Holy Spirit, multiple realms, otherworldly persons and keeping the balance between it all. 

Father God shared with me life, what we're all up against, (spiritually) He showed me how to live in a way that's pleasing to Him. He showed me the past and told me the future. He allowed me to see both heaven and hell. He chose me to bring this message so others wouldn't have to suffer needlessly. I hope Mesa will help you see The Truth, that we can live as one. #unityinthefaith

Jan 2020 - July 2020

Resolution finally came, after years of suffering parental alienation at the hands of a malicious ex, Jesus answered my prayers and put an end to her unrighteousness once and for all. He gave my ex an ultimatum warning her if she wouldn't stop persecuting me He would intervene. She ignored Him and pushed harder. Within a few months she grew terribly ill and tragically died. They dismissed and cleared the debt. God asked, "Where are your accusers now?" (they were no more) 

The Present

God and I strive to complete our next two books….. "Our Spiritual Gardens" + "Explaining The Mystery". We begin our NFT journey, releasing "A Transcendent Realm" Collection along with several NFT Photo projects. Aswan NFT

Mesa Faith gains momentum, our faithful message begins to reach the world.
"Becoming a blessing is something we should all aspire to." – James Martinez
The struggles I have endured in the last 3 decades are but a part of life. We all face adversity, we all face obstacles. Sometimes its the world, other times its otherworldly people. But, often our biggest obstacle is simply ourselves. The thing to remember is we all face trials, we should stay mindful we're all going through something at any given moment. 
Our job is not to judge one another for whatever we're suffering or being called to endure, but rather to pray for everyone and to help in any way we can. Not so that we can get them to be like us, but so that we can show them "The Way" God hopes for us all to live with Him. So we can be of service when a person truly needs help, so that we can live in harmony with The Lord, doing more for the needy helping create a better world.
If you're still caught up with the ways of the world or perhaps still stuck in your self, this message might be a bit difficult to understand. I see the world and those of it suffering needlessly and it breaks my heart to think there are many who won't be making it to heaven, and many more thinking they're on their way but who'll discover the bitter truth of their actions as they're weighed and measured.
I will tell you this, If God can do what He's done for me I know for certain He can do greater things for you. Wherever you are, whatever you're suffering – there's hope. Don't give up! If you've lost sight of the truth and the way I hope you'll try harder, that you'll look up and examine yourself and work to improve your way of life.
Being alive through Christ is not the same as being awoke, its not the same as being spiritual or religious. Being reborn is not just about having belief God exists, being reborn in "The Spirit" makes us whole in God – spiritually speaking. Being reborn is a process of dying to oneself in the flesh then awakening to "The Truth" of who we are united with The Lord in One Spirit.
Jesus once said, to see the kingdom of heaven we must be reborn. I tell you, everyone one of us shall be reborn when we transition from this life into the next, but there's one important lesson to consider. How we live here and now determines where that will be. Being reborn through God's gift of life (salvation) allows us to begin living heaven on earth.
Before I had came back to life I went through some of the most challenging circumstances. Even after spiritually awakening and later being reborn in spirit, I suffered at the hands of the world. (like Jesus and others who've found The Truth of life and death) The point is that once I was lost but now I AM found. 
There's not a day goes by where I don't thank God for His sacrifice, for being patient with me all those years and for not giving up when everyone else had. I understand how special a gift life is now, now that I'm living the life He saved with purpose and direction. My vow was to go in whichever way He led. Today this vow has brought us here. I hope as you read this you'll understand the sacrifices we make in our lives that are for something greater than ourselves have a very special significance. Its part of what we're all meant for in this lifetime.