The Just Shall Live By Faith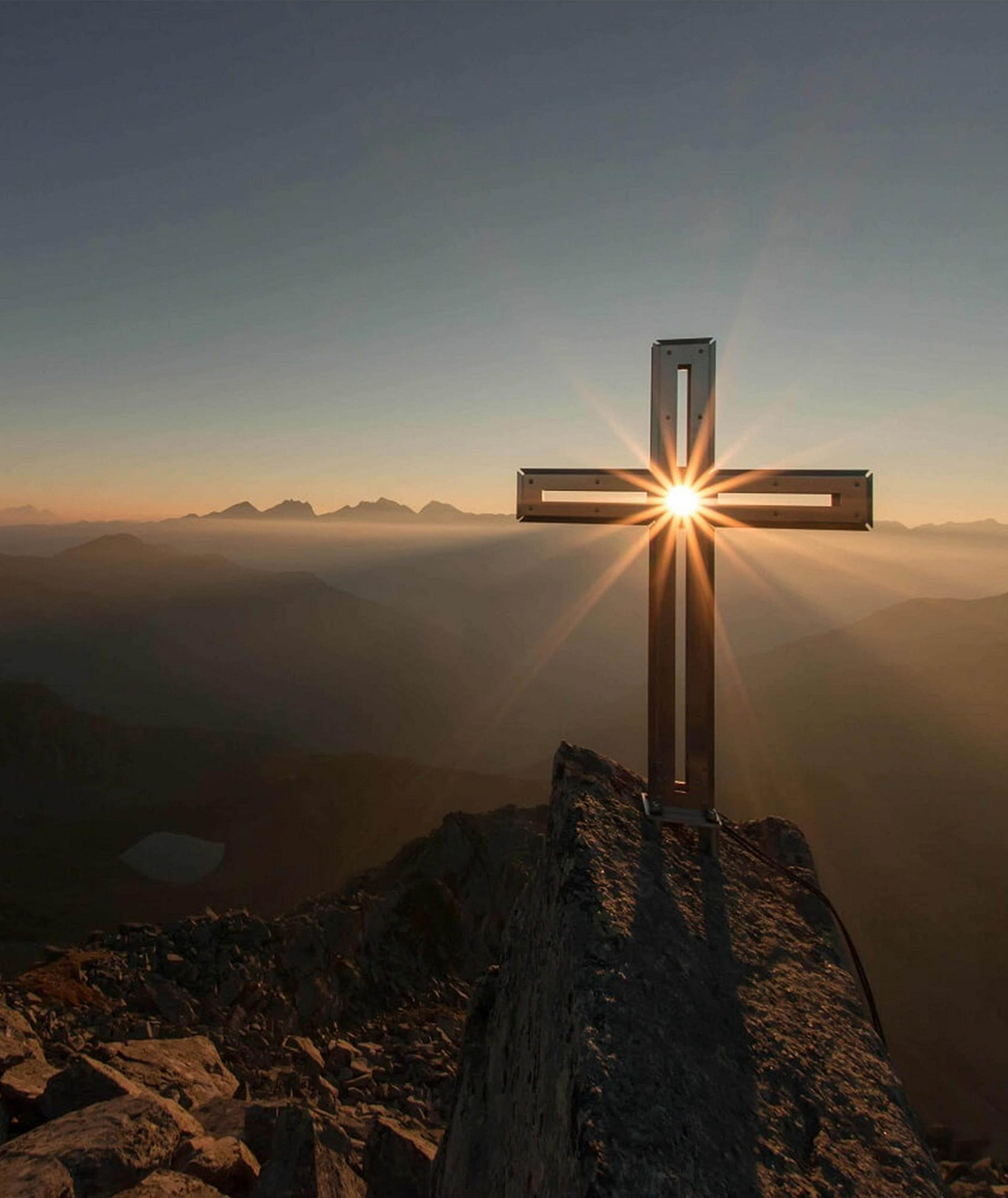 Many Are Called, Few Are Chosen 
Chosen – God gave us His blessing as we made a promise to Him. Our vow; to deliver a greater spiritual awareness of unity in the faith and helping to guide the world home to heaven. We carry an earnest and hopeful message revealing God's everlasting love for His children. Thankful and honored to share in this journey with The Lord, we bless you all.
Father God, Jesus Christ and The Holy Spirit shared how life became what it is today. God asked James to deliver a greater understanding of His Word.  James Martinez Ministries was originally founded with this in mind. God said I'm to explain the spiritual side of His Word.
We know many are challenged with religious belief systems and so its our mission to help bridge the gap of those misunderstandings. In all honesty we discovered how life works and we know it's because of God that we're capable of delivering this new understanding.
Our Ministry has developed a more complete perspective of religion, spirituality, and science. Its not just one thing that must be done or considered but rather a combination of things which must be realized and applied in order to grasp God's unifying way. (The Way Jesus Showed Us)
We also know God has the final say on who makes it to heaven, thanks to His blessing we share in His direction. "Love Is The Way" We've seen the struggles of the world and we understand there are forces at work against us all, but we know with God we can live in harmony as one, overcoming the adversity we're all met with daily.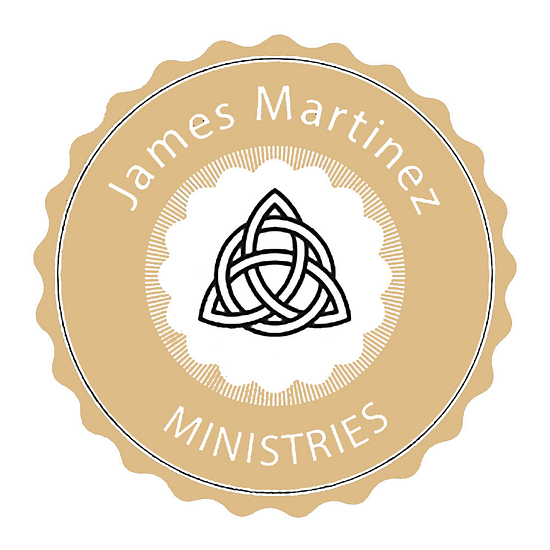 When God asked me to bring a new religion to the world I hadn't thought of what it would require. My first thought though was to please Him and knowing that I could accomplish anything, I didn't hesitate to say yes. Perhaps it was my ego that got the better of me that day, but the idea of working with God on anything was motivation enough for me to say yes.
Looking back in retrospect, the difficulty in gaining the understanding and wisdom to realize the need for such a thing nearly matched the reasons for the world needing better direction. And, you have to really appreciate the irony, how much we lack understanding as a world that we would need reminders and road maps on how to live a life worthy of eternity.
Religions over the years have aspired to guide us to this place, they've tried to help us with living an upright and righteous life according to God. Though it seems today the very religious ones overly complicate and sometimes even misuse their power and wisdom, the fundamental ideology of religion still stands true. We're all in need of spiritual discernment and especially with everyone having an opinion, we need a place where truth reigns supreme, a place of absolution. 
I found "The Truth" within The Holy Bible. 
The infallibility of God's Word is challenging for some to grasp, especially if they're consumed with themselves or with the ways of the world. The idea that we aren't in control of our own lives troubles many. So when we speak of spiritual matters, things beyond the understanding of the material world, its no wonder there's confusion.
Religion was meant to instill order, to unify, to help us live more spiritually in the material world but due to poor example many fell, turned away, or altogether forgot how to stand upright in love. There are forces at work we're all up against, and as we grow in life it becomes evident there's a battle of good and evil going on.
Most spiritual manuscripts acknowledge the struggle between good and evil, in-fact since the very fist religion we've continuously tried to help others remain mindful of a way that would be best for everyone. The religions of the world today seem to have lost sight of that there's no fear in love. 
Also, God is and has always been "The Most" Important aspect to life itself and nothing, not even religion, should ever come before Him. Religious strife, or whats become better known as religiosity, reveals the need for something new. A greater spiritual understanding! A belief system that can not only explain "The Truth" and The Way but help us better apply it to our every day lives.
The original purpose of James Martinez Ministries was to fulfill my vow to God, which was to bring to life a greater spiritual awareness. (Mesa Faith) So, not knowing how to write, what I would say, or even how to go about doing something like this, I agreed to the position. 
After years of struggle with its deliverance I finally came to the conclusion I merely needed to be willing. It was God who would be working through me for this message to be delivered. When my perspective shifted our faithful works began.
Perhaps the greatest lesson, asides from grasping what salvation is ultimately about, was learning that to work with God meant doing things His way and in His time. All too often the self-centered part of us wants things done in our own time in our own way. While each of us is capable of this that's just not how life is meant to be. Having a divine relationship is similar to having earthly relationships only with constant considerations of The Lord and not just ones's self. I suppose this is the hardest part for us all.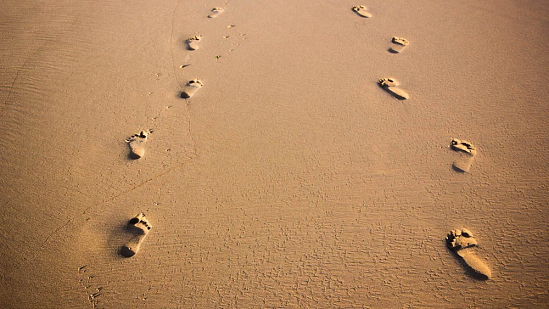 I'm reminded of something Jesus said. He said, "For whoever desires to save his life will lose it, but whoever loses his life for My sake will find it." Matthew 16:25
Understanding what it meant to give myself up to be made whole again was a process, I finally grasped what Jesus meant. When I died to myself and asked for God's will I was given this position. Filled with The Holy Spirit and set in motion, these works are a result of that faithful choice. 
Upon praying for the ability to do God's will and letting go of the world I found meaning and purpose. I discovered my destiny and ultimately with God, brought forth a greater spiritual awareness for all Christian's and every other religion as well.
JAMES MARTINEZ MINISTRIES
Walking with God changes a person. I remember once I was lost, suffering myself and the ways of the world for a long time, then I found God and He changed me up for good. I profess salvation now because thanks to Jesus Christ, Father God forgave me my trespasses. (and everything's since changed)
He's given me new direction and put me in motion. Now we're bringing a greater spiritual awareness to this suffering world. Our ministry is dedicated to helping the lost find their way. We're striving to bring forth our faithful message and getting set to reveal this unifying message to the world.
Many already know that for years I struggled to understand how life works, now I know The Way. I follow after Jesus Christ because love is "The Way." Since finding my way back to God I've literally had the best day of my life day after day, year after year, for years and years and years.
Its our hope to teach others how to live in love with God and how to do the sort of things we're revealing. I rejoice in this amazing gift. God's truly wonderful! If He can do what's He's done with me simply for getting back to Him, think of what He'll do for others also looking for The Truth.
As part of God's plan He chose me to deliver this faithful message. Father God gave His blessing and filled me with The Holy Spirit in order to fulfill a covenant with Him. We hope it inspires you to work on your relationship with The Lord.
Should you feel inspired to help with our mission, we welcome all donations.
Thank you, and God bless you