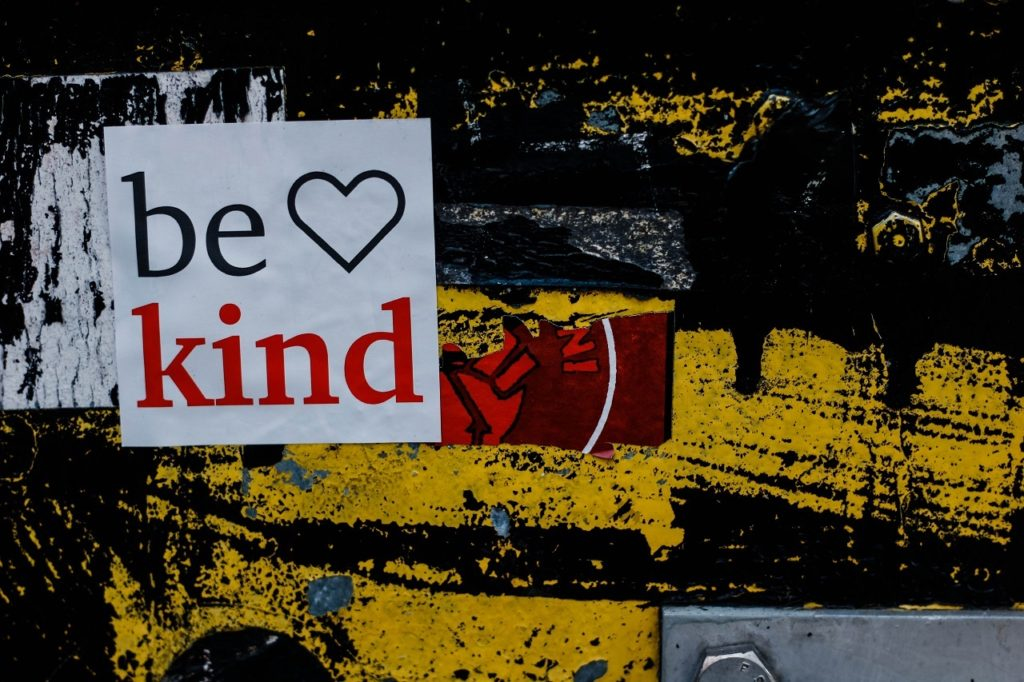 No getting around "The Truth"
The Way the world came down on me the moment I took this position and the reality of how far from God most seemed to be, it all gave me quite the shock . . . to put it mildly. The fact it was trying to do me in from the get-go was a bit of a challenge to accept. I thought the world was in better shape than it is. Turns out it's not. So many are in denial of God completely unaware of the direction they're heading in.
I thought long and hard about what I'd say. Surely "The Truth" would set me free. Its almost sad the way the world behaves towards the just and the faithful, but then again, I remember there's everything to feel good about now thanks to Jesus. God bless the faithful! Father God blessed me. His gift just keeps on giving too.
Before all of this you could say I was extremely challenged in my understanding, in-fact I'd fallen so far I didn't realize what was at stake. I don't think the world gets how close to its end they really are. (especially when we try and live away from God) See He put me to the test. He broke me down – He humbled me then moved me to bring this gift to life. (not an easy task I tell ya) You should try it sometime.
You're probably thinking, how can any of this be real right . . . How can anyone see Father God? How can history be changed or how can someone go and do the sort of things we're talking about? I often think of Father God's first lesson, He said "Write this down and make it the first line of our book. All things are possible with Him." In all honesty It was a revelation to me too. I was once poor in spirit.
Let's get personal for a moment, people often wonder how is it I spent so much time in jail. How is it that I'm not able to see my youngest son or be a part of his life, especially being a person of God? How did the civil courts convict me of a felony, especially since I've been working with God?
The answer is simple and It has to do with what this piece is about. The lost and the misguided have been doing their worst against God's children for a long time. Look at Jesus' life, look at the apostles, look at anyone who's ever brought a message from God. They're always persecuted and always mocked and ridiculed. Always put through so much adversity by the unrighteous. (the world is the way it is for a reason)
There's a difference though between taking just action and doing something simply because we want life to be a certain way. How has man's law become more important than God's law? (Its not!) Rather than being honorable doing the right thing, it seems more and more selfishly want for the wrong things and they're willing do whatever they can to get it. Even if it means breaking God's commandments.
Take a look at America, how far have we fallen from our forefathers' intentions? What would they say to the people of today – considering we've sidestepped The Constitution for greed and corruption. At what point is it necessary to take the rights from people for not being obedient to a fallen and corrupt system? When is enough enough?
Seems the spiritual opposition of this world had a plan to turn us against one another and have us waring against each other while they systematically circumvent the rights from the people of this nation. Its called oppression. (To keep you safe they say) Does not God protect all people who keep Him first? I often ponder all the imaginary lines nations put down to keep themselves safe. Safe from whom? From their enemies, from the ungodly, from those who don't think like they do?
Surely we know doing right by God means not having to look over our shoulders. Surely we know that by standing upright keeping God first He protects our nations and causes us all to prosper. But then that leads me to ask, "Why is America persecuting God's messenger in this day and age?" Have faith God says, trust in Me, have no fear, don't be afraid – stand upright and do what's right. Live a life worth living. Practice! Make the world a better place. You know, the usual sentiment ingrained in every living soul.
I look upon the world observing its fall from grace.

They had me twisted up pretty good for years, sadly they had her too. By the time I knew what hit us I was years behind and running in circles chasing tails. One after another my exploits engulfed me. I was sitting at the base of a 10,000 foot mountain wondering how was I going to get over it. How could I have fallen into their trap?
See there's that opposition out there, that one who opposes humanity and its their job is to try and separate us from God. Of course, we know nothing can separate us from The Love of God, but in our hearts and minds it's a different story. That's where the real battle is. The battle of good and evil between this world and the next. We're all caught up in it somehow, somewhere. We're all fighting for one side of the other. Our actions reveal which. (take heart they'll be a judgment day for everyone)
Suffering for decades I awoke and knew something wasn't right. I had no idea what had happened or how far I'd fallen. It was then I went looking for answers. The quickening began. My coming back to life was underway. I went out into the world and had gotten lost but God had a plan for me.
Years before . . .
She'd stolen my youngest! (literally from before birth) She systematically removed herself from my life and took him. (all legal-like) She changed his last name at birth to her ex-husbands saying she'd do everything in her power to keep him from me and use every bit of her money to keep us apart, (she had millions when I met her) I had nothing.
I spiraled down a few more years before hitting bottom. I was never out to get her. Ask anyone who knows me they'll tell you that was never my character. Admittedly I was misled back then suffering the world terribly. In my mind I knew I had to get away, she was trying to destroy me. (of that I was certain)
Take my word when I say the system is broken, God brought me through it for a reason. I'm often asked how a faithful person could be caught up in a situation like what I've suffered. I remind them with God there are no accidents. He called me to this as part of our walk. (Call it predestination) He had a plan to help the people who suffer thru parental alienation. He had a plan to help the lost hear a humble servant, one who was willing to meet them where they suffered. God had a plan to change the world in an extraordinary way.
I took comfort as He told me He'd watch over my son's. I have two from two different relationships. Anyhow, He told me all things work for good for those whom He calls according to His purpose, for those whom He destines for His glory. For those whom He loves. Father God told me not to worry and I haven't. He said don't be timid, I'll lead you all "The Way" home.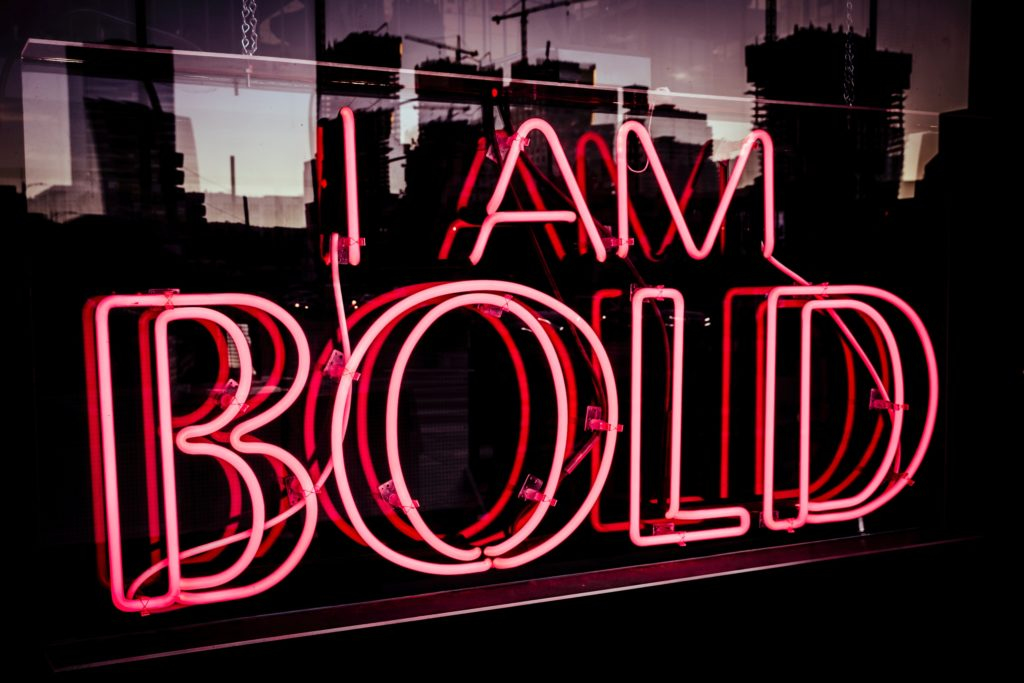 It's difficult watching people abuse our civil system. Its tough to watch anyone intentionally do their worst to another, trying to make others suffer for selfish reasons. Even more so when its' someone whom you have a child with, someone hellbent on destroying you at all costs. I remember thinking the courts will make things right, surely they see what's going on here – In God we trust they say. But in all that I've witnessed of the courts that couldn't be further from the truth. The civil systems of America are failing terribly.
Jesus said, we cannot serve money and God. We cannot have two masters . . . We cannot form weapons against others and then expect to prosper from them. God's Word is very clear on this. He said, "No weapon formed against you will ever prosper." Yet the civil system and its infrastructure has sidestepped God's word again as they allow for unrighteousness to run ramped within its courts.
Even after I told her I'm with God, she maliciously used the child as leverage. I remember thinking I'm caught between a rock and a hard place. But, God said, "Trust me, I have plans to make you prosper." I wondered if it required being forged by fire. How long would we endure? How much pain and suffering would this require?
There I was, the fiery crucible, writing books, ministering and counseling to the lost and downtrodden. Even the lost people in jail held me in contempt. In despair they sat suffering casting judgment upon me thinking I thought myself higher than them or something. (just the opposite in-fact) If they only knew how far I'd fallen before them. If only they knew how God abased and humbled me. If only they knew "The Way."
Suffering jail wasn't the hardest part either, the hardest part was being painted as something I'm not. The AG judge – angry and bitter. Her condescending hypocritical attitude, her misunderstanding of how to do it. I'll never forget the way she looked down at me with contempt. Get a real job she said. Put this God thing aside and do what I'm telling you to do.
I found out firsthand the impact malicious mother syndrome has and how its allowed in Williamson County. I wondered how a scorned parent could take a child and manipulate them into hatred. I was always taught it was right to love your parents. For years I witnessed her obsessive behavior misleading people away from our message. Pretending to be the victim, she tried justifying her unjustly actions as she made false accusations about me.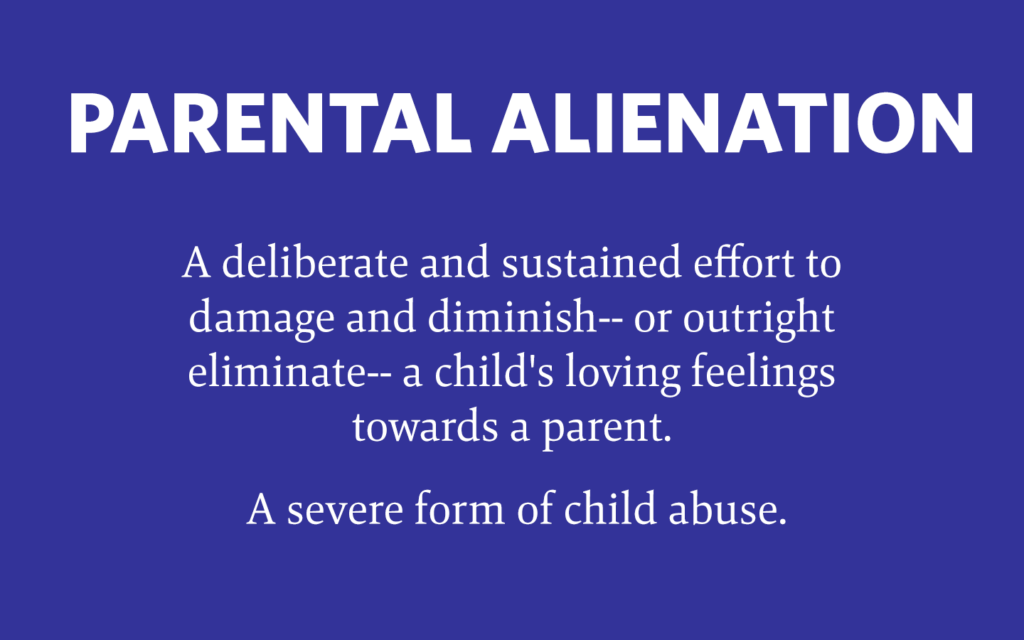 (Parental alienation & Malicious mother syndrome)
"…a disorder that arises primarily in the context of child custody disputes. Its primary manifestation is the child's campaign of denigration against a parent, a campaign that has no justification. It results from the combination of a programming (brainwashing) parent's indoctrinations and the child's own contributions to the vilification of the target parent." – Psychiatrist Richard Gardner
For those who know the whole story you know how accurate this definition is about PAS and MMS.
My concerns are with how many others are out there caught up with someone doing their worst. Never have I felt more despair than in the Williamson County Attorney Generals courtroom. The women and men already victims of the spiritual opposition of this world, bitter, upset, scorned and ready to pounce on one another. Sadly they lost sight of that we do not war against one another but with spiritual beings from higher realms. (all the while The State and Government trying to cash in on this tragedy)
Having seen the world from God's point of view since the beginning, its clear there's a battle over humanity. The unrighteous doing their worst playing the devils advocate. The lost and misguided pitted against the just and the faithful. The court systems oblivious to God's Word these days, who knows how long its been since they lost their way. If they really did trust in God they would have Him first and if they really had Him first then why did they persecute me. I told them all this from the start as they mocked and ridiculed me openly.
I remember when I told her, she said, "I'm going to make it my life's mission to destroy you."
In and out of jail for 6 months at a time, over a 5 year period (at God's request) culminating with a nearly two year court battle. At the request of the bitter ex, (playing the devils advocate) The AG' built their case on her testimony. When they arrested me they kept questioning where I stashed all my money. I wanted to laugh! (anyone who knows me knows how going thru the dark left me impoverished) Anyone who knows me can tell you how I hadn't a penny, how being obedient came at a cost.
I explained to the judge she said I should get a lawyer and take this seriously. Then God blessed me with representation. A local firm heard our story and moved on God's behalf to help us get thru. What surprised me most out of all this is not once did they have the child's best interest in mind, for if they had they would've noticed the telltale signs of (PAS & MMS) coming from someone hellbent on destroying another human being.
Then I remember the judge taking concern saying she wouldn't try the case, that this was a civil matter but the new DA pressed the issue, even after having it explained to him by my then attorney. Not once did I get questioned, not once did I have a say in the matter, not once did the law hear my side of what's really going on here. (I told them I was with God) The irony, Williamson Co claims to be a Christian values county. 
I took the conviction because after suffering through years of county contempt and with my health failing, the thought of suffering another year and a half of court proceedings and the promise of actual prison for two more years. They gave me an ultimatum, take the deal or face a trial but if I lost they promised two years in state jail (for a civil debt I couldn't pay while I was working with The Lord). I thought it best to go ahead and move forward. I had enough of jail so I took a plea.
The judge asking if I was entering the plea on my own without any influence, I thought what a horrible way to add insult to injury. Did I feel pressured, you bet. What if the whole truth and nothing but the truth came out?  – (there's so much more to the story) When a system turns a blind eye to God and allows for unrighteousness to run amuck we end up with scenarios like this one. 
So you know, over the years I've paid what could when I had it. I wasn't working a nine to five. God told me this task wouldn't be easy and this leads me back to where we are. I've suffered this experience to help bring a wonderful message to life, lets not forget how great God is. Jesus saved my life. Father God lifted me up and out of this world in the flesh and took me to become part of His-Story. (its quite the gift I assure you) We broke The Temple at Abu Simbel.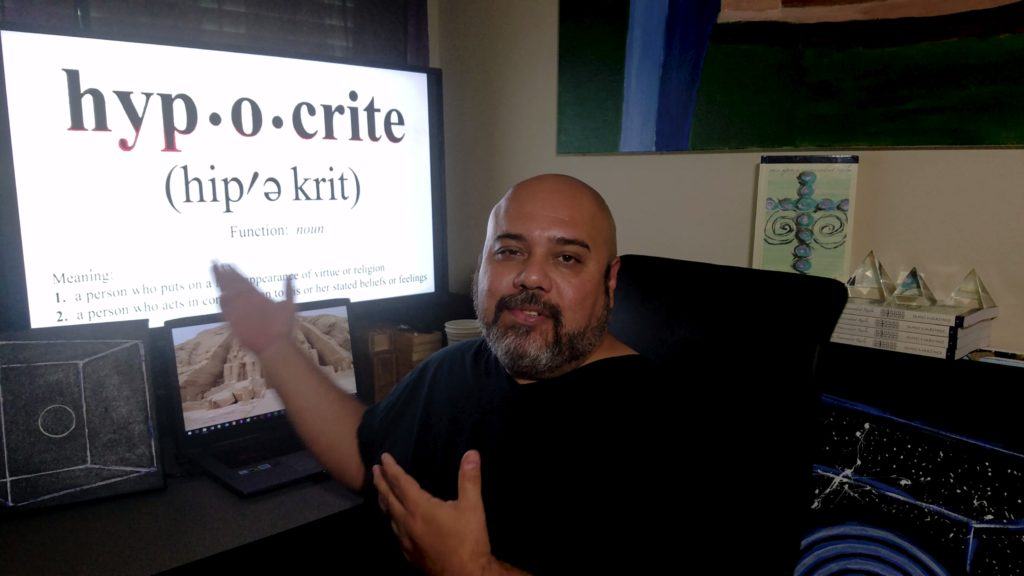 I conclude with this,
Its unconstitutional to discriminate and infringe upon a persons religious practices and beliefs. I was just doing what God moved me to do. When did it become okay to steal a man's child and force him into debt, slander and defame him while trying everything in ones power to destroy his livelihood? When did become right to oppress and persecute a person for doing God's will? Is it right to violate anyone's civil and constitutional rights? Is hatred justified anywhere? What have we become as a nation when a person is allowed to do their worst and we not think anything of it? (How can this be okay with us as God's people?)
Surely God is good.
Why have we removed Him from our courts, from our schools, from our governments, from our civil institutions and from our laws? Are we too caught up with trying to govern ourselves? Pride comes before the fall remember! Turn on the TV any late night and what do you see? Are we drawing closer to The Lord or are we moments from His Righteous Judgment? Are we spreading His message or are we trying to turn the world into someplace without any influence from Him?
You cannot administer justice without the righteousness of God. "The Civil Systems" Your actions remind us of this. What's evident is the powers that be have placed money over God (ie… lawmakers and those attempting to enforce immoral unrighteousness at the expense of our liberty), at the sequestering of The Truth, all that in order to uphold ungodly ways of doing things. If you will not follow God's commandments then you surely cannot follow man's law correctly either. Hypocrites!
I tell you stop fighting amongst yourselves. Set aside indifference's and practice being in love with God. Stop waring over ungodly things. Recognize that we are under attack by a spiritual force (Read The Holy Bible) and The only way to overcome this is with loving-kindness and compassion. Forgive and be forgiven, put God first and all things will fall into place.
I testify to The Lord
Did you know in some states—roughly a third— they still use jail as a method to coerce debtors to pay certain debts. Today, you cannot go to prison for failing to pay for a "civil debt" like a credit card, loan, or hospital bill. You can, however, be forced to go to jail if you do not pay your taxes or child support and that leads to this story. I tell you this, a child was taken from before birth, given someone else's last name, forced into hatred and maliciously used as a weapon as the "supposed civil system" persecuted and prosecuted a faithful person with God.

Finally I ask you this, Is it right to prosecute over a debt that a person simply couldn't afford to pay (not wouldn't but couldn't), while the powers that be tried everything within their power to oppress, slander, defame and destroy God's great works?
Where's the honor in this story? Is doing whats considered lawful always the right thing to do, how about when it goes against God's commandments, against His messengers, against His children? Nay, the right thing is to uphold God's Law – His commandments. The right thing is to always do what's right by God.
Love is The Way
I share this with you hoping you understand. God has given me the best day of my life day after day year after year. Together we've blessed so many, in-fact where here to bless you right now. I love you, I forgive you and in-case you're wondering I'm not upset, mad or angry. I'm blessed. God shared the world with me in an extraordinary way. He's asked me to deliver His faithful message. The task hasn't been easy but we should ask ourselves where we stand and for whom. Are we really with God? Because if we are then why are we fighting against Him and one another?
I remind us of history. (His-Story) Follow God's example . . . be in love. Remember what's happen to every nation who's gone against Him. I pray you can hear this message, do what is right by Him.
God bless you,
James Martinez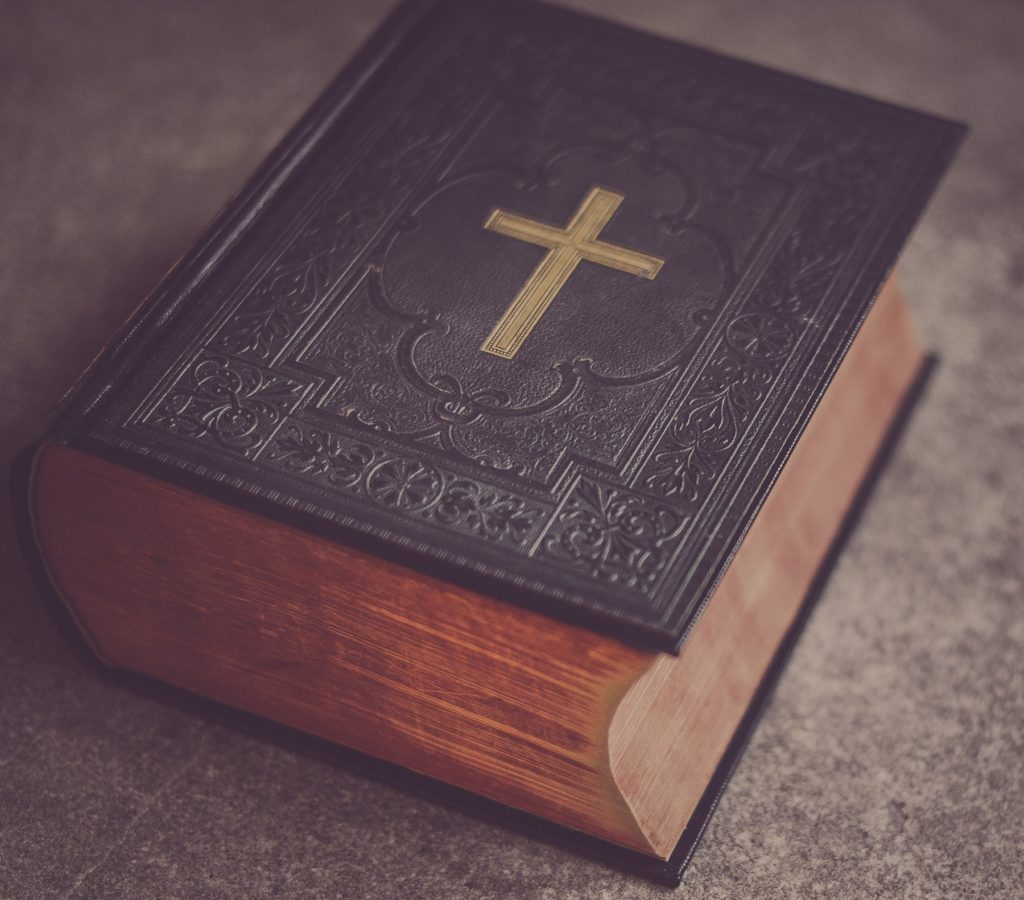 1 "I am the Lord your God, who brought you out of the land of Egypt, out of the house of bondage. You shall have no other gods before Me.
2 "You shall not make for yourself a carved image, or any likeness of anything that is in heaven above, or that is in the earth beneath, or that is in the water under the earth; you shall not bow down to them nor serve them. For I, the Lord your God, am a jealous God, visiting the iniquity of the fathers on the children to the third and fourth generations of those who hate Me, but showing mercy to thousands, to those who love Me and keep My Commandments.
3 "You shall not take the name of the Lord your God in vain, for the Lord will not hold him guiltless who takes His name in vain.
4 "Remember the Sabbath day, to keep it holy. Six days you shall labor and do all your work, but the seventh day is the Sabbath of the Lord your God. In it you shall do no work: you, nor your son, nor your daughter, nor your male servant, nor your female servant, nor your cattle, nor your stranger who is within your gates. For in six days the Lord made the heavens and the earth, the sea, and all that is in them, and rested the seventh day. Therefore the Lord blessed the Sabbath day and hallowed it.
5 "Honor your father and your mother, that your days may be long upon the land which the Lord your God is giving you.
6 "You shall not murder.
7 "You shall not commit adultery.
8 "You shall not steal.
9 "You shall not bear false witness against your neighbor.
10 "You shall not covet your neighbor's house; you shall not covet your neighbor's wife, nor his male servant, nor his female servant, nor his ox, nor his donkey, nor anything that is your neighbor's."