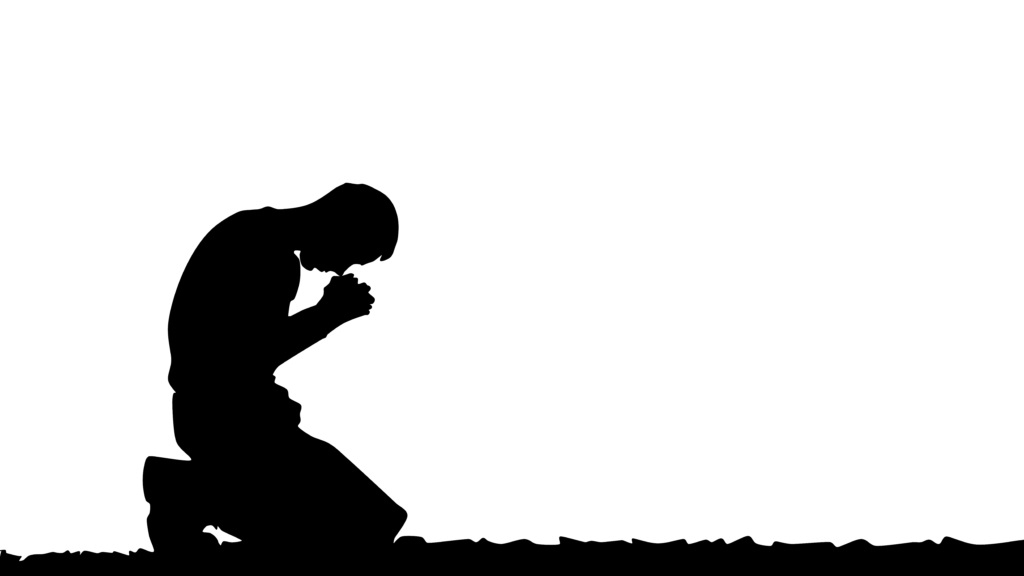 A Believer is Born
In many ways, the walk of a faithful believer isn't easy. We often risk everything keeping lowly positions under those who disregard The Lord and their selves, as they pass unrighteous judgment condemning what they don't understand. We seem to thrive on persecution, which is in all honesty joyful and fun to write about at time. But the sad truth we faithful believers must face is that in the grand scheme of things, the suffering for the sake of righteousness is possibly even more challenging than our degrading walks appear to be. There are times when we are called to forsake even our families, and that for the deliverance of the lost and for the defense of the helpless we subject ourselves to the strangest of things. The world is unkind, they look down on us being new creations, they don't understand we have been saved and thus reborn, spiritually. Thanks to Jesus.
These past few years, I've experienced something so extraordinary coming from a miraculous and unexpected place. To say that both this blessing and revelation have challenged the worlds understanding of what we're all capable of is an understatement. Our transcendent journey has enlightened me beyond measure!
In the past, I've made no secret of my caviler behavior. Not everyone can become "The Scientist" not everyone is a transcendent artist, but a great artist can come from anywhere and true science can even explain this wonderful blessing. It is difficult to imagine a humbler beginning than that of where I've come from and when you grasp all the things God has done for us you're going to be as excited as I AM.
So, You say you know of love, that you're in love. That you believe in God and follow after Jesus too. How are you living then? Are you professing salvation? Are you leading by example? Is God first in all you do? It's a simple perspective yes, but one that must be recognized in order to understand this piece.
Thanks again for reading . . .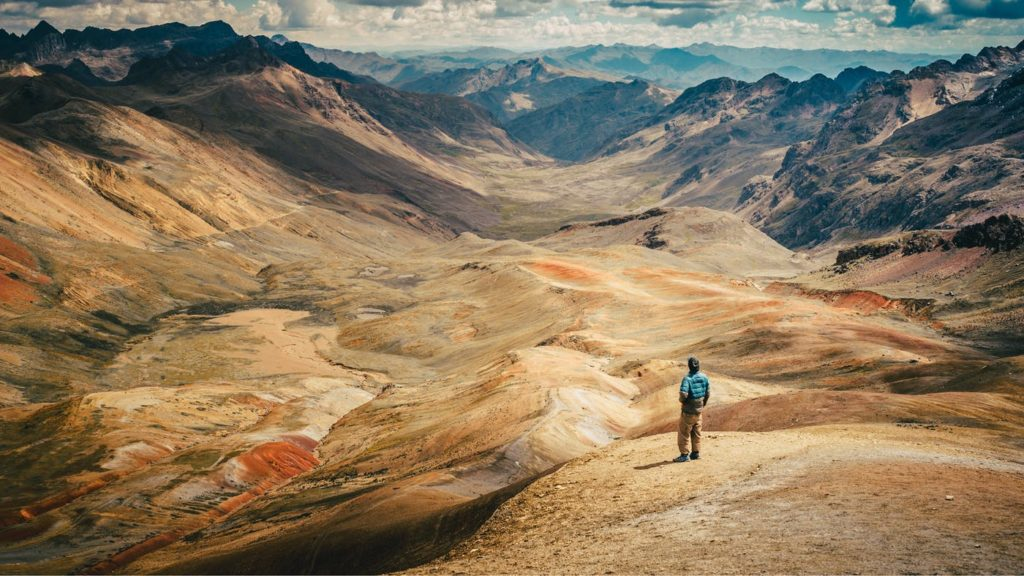 The just shall live by faith
It's been several months since my last post; I do apologize I've been unjustly kept. The corrupt civil system of The State of Texas wrongfully imprisoned me, again. Its not the first time they've put me in jail unlawfully. The corrupt and one-sided Attorney General's office of Williamson County have been trying to do their worst to a faithful believer for quite some time. Sadly, this terrible issue has been allowed to perpetuate for a number of years and in the process, they've not only separated a child from a loving family, they've turned an upstanding citizen like myself into a convicted criminal – all over a debt they created. (Any way you put it this sort of thing is unconstitutional, immoral, ungodly, unjust and yes, unlawful)
How could such a thing happen you ask? Well let's go back to the beginning for a moment. There was a time I was lost. A time I went in all the wrong directions suffering myself and the ways of the world terribly. When I finally came to my senses, I found myself in the middle of a breaking storm. Caught up in a trap the opposition had spun. And, no matter what I wanted for myself it seems that fate had finally caught up with me and had in store perhaps one of the most amazing stories this world has ever seen.
Difficult choices, even more difficult reality
Remembering as I hit bottom, alone in the dark calling out to God. He said, "You don't think you're here by accident?" Shortly after He befriended me and for several years helped me understand how to do things. He took me under His wing and visited with me for three years. I'm talking in person, face to face encounters with The Holy Trinity, God. And, as fantastic as our meetings were that's only part of this wonderful blessing. When I say God shared everything, I do mean everything. He lifted me up and out of this world in the flesh and took me up to heaven, then back to the start to be part of His-Story. In all honesty I was with Father God and Jesus Christ on the other-side of life for a very, very long time now.
Its quite a bit to take in I know, stay with me though, we're just getting started. All this came about during the most challenging part of my life, like I said – I was spiraling down for a number of years. Having failed at two important relationships, both yielding a son, who even to this day don't bare my name. Ironically, being the person, I AM, you have to appreciate God's sense of humor. Going through so much just to get here It seems that fate is without a doubt, encompassed with a sense of irony. I know now I had to go through everything in the past in order to become who I AM. Ask anyone who I ever wronged and they'd probably want to argue the necessity of anyone behaving the way I did. Doesn't change the fact we are all who God creates us to be. This perhaps the biggest challenge we all face. Just you try and be someone else this instant. (it just doesn't work that way) See the point?
Factor in things like the corrupt systems of the world and those who oppose humanity and there's an even bigger issue most seem to forget about. Suppose its hard for the doubtful skeptic naysayers, you know the ones who don't believe or understand the meaning of The Holy Bible. I'm not even talking of religion so don't misunderstand. I'm talking about guidance and instruction on how to live the best possible life, according to God. (another important reason for needing to know God's Word and its relevance)
Whenever we as people lose sight of this, the tendency is greed, corruption, strife even. You know all the terrible things we don't want for our children. Imagine what God thinks of us keeping Ill will towards one another. There you have it in a nutshell, I was lost then God said, "Let me remind you who you really are."
I AM a Child of God.
See He sent me out into the world. I got lost along the way. When I mean He sent me I mean He's my Father. He created me along with the rest of us and prepared this incredible journey through life. Only I went out and got lost. So lost that I didn't remember who I was or what I was supposed to be doing.
I don't think you fully understand the system or how corrupt it is. I tell you I'm a faithful believer and follower of Christ and yet the judge herself (Corruption at its worst) looks down her nose spewing a Bible verse exclaiming how if I really were of God, I would take care of my family. Hypocrite! If she knew the first thing of being honorable we wouldn't be in this mess. I forgive her, it's the worldly system and those caught up with greed and corruption who do such things though. We'll get to her name at another time but she's the AG judge in Williamson County.
What really turns my stomach about this whole mess is that while I've spent more time in County jail over this thing than those sent up to State Prison, I've seen countless other men caught up in the same sort of situations with their ex-wives. How their ex's released them of debt with a simple signature and a waive of their hand. Meanwhile I've been put through the ringer at the hands of a manipulative and vengeful person who's been trying to do her worst since we were married 15 years ago. (its why I had to leave her)
The State gave this unrighteous person power to do this and at the hands of a faulty and corrupt system, well lets just say evil people do evil things. Not only have I spent more time in jail (for contempt) than any person I've ever heard of. I was charged with a felony and ultimately convicted in over a debt they created and one I simply couldn't afford to pay. But wait, there's more. The child taken from me at birth, given someone else's name and who I was never allowed to see or meet, was used as a weapon this whole time as the corrupt system did a number on me. You can't possibly imagine the pain and suffering I've seen. I can't imagine the pain and suffering the child's been through either. (they say this is in their best interest) They make it look all legal like and stuff too . . . but being with God I know right from wrong. This gets me thinking of how humanity has been since the beginning.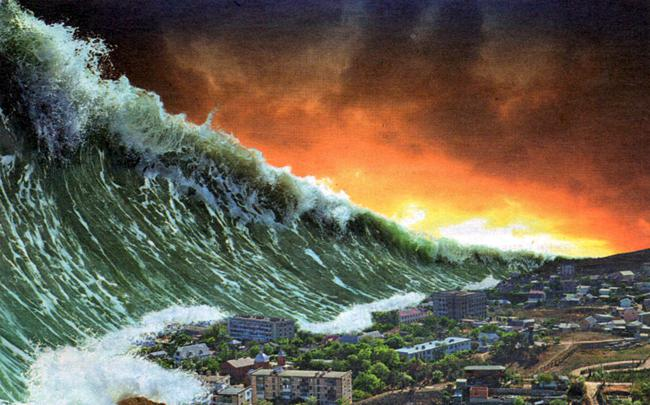 Remembering The End of The First
Thinking back to long before mankind had gathered socially, I remember for eons people had grouped together, but not with the sole intention of civility. Mesopotamia was the first-time humanity united purposefully. To witness it firsthand is such an honor. Our Father God in Heaven gave Jesus and I an incredible view, we were there as we are – The Four of Us. Father God to my left, Jesus on my right, The Holy Spirit within Us. We gazed upon the city from afar; in an instant the great river shot up to the sky and wiped everyone off the face of the earth. I thought how tragic a thing to witness the end of the first.
But, knowing now God cleansed it for good reason I think of the poor examples I've witnessed just in this past decade alone. Too often we think we can do whatever we please, that there are no consequences to what we do or say or feel or even think. How wrong we are to forsake The Lord. History has revealed time and again God means what He says, especially as it comes to keeping His Word. How we are to live right by Him, keeping His commandments and honoring and worshiping Him.
God has ended many things in this world because of how far removed they were, no one is above it. It seems our egos get the better of us all too often. As Truth faded into Myth, humanity has again lost sight of The Truth. Its clear how we're living, anyone can see how misled the masses are these days. Caught up with the world, people have become lovers of themselves, prideful, boastful, envious of one another and in complete disregard. They've forsaken true relationship with The Lord for a part-time, I'll call you when I need you, sort of thing. Its whats causing all the pain and suffering in this world.
Its sad that even with signs and miracles from God, the world sees only what it wants. How quick we are to turn a blind eye. Nowhere is this more evident than within our civil systems. Look for yourselves.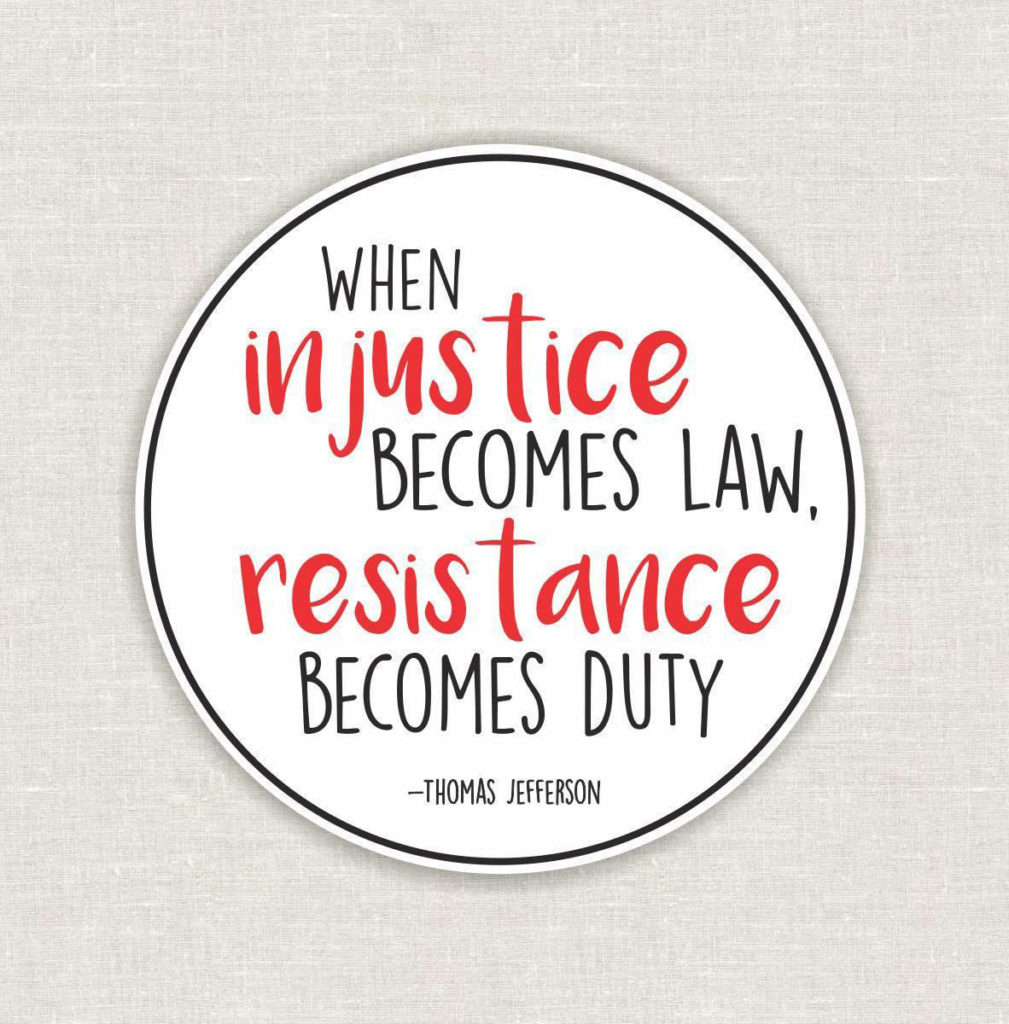 The Corruption
It was surprising to realize how far removed the state and the county are. Being a person of God, with God, and for God; to be put through such a terrible experience and have my rights violated and prosecuted vengefully, unrighteously even. I was besides myself for a bit as I watched horrifically as the system placed greater importance on greed. I thought of Jesus and how they could forsake God saying they trusted in Him.
The system is corrupt. Look at who and what they serve. If doing right by God is the reason for upholding the law, then why is it we have created ways to force people into doing what is lawful, even if its not right according to God? Surely, we know that man is not more right than God! That we simply cannot govern ourselves.
I've always been fascinated with The World; I've spoken out for eons about how lovely I though it to be. Father God often asking me to contain myself, quiet down He'd say. Not so loud, they'll hear you. Every now and again a person would catch  a glimpse of Us throughout the ages. I've always told anyone listening how I feel; I suppose you could say I talk a lot. Its something inside me that keeps me in awe. I believe its because I love God's Creation so much. I've always wanted to help people experience it in the best ways possible. I'm sure if you ask anyone, they'll tell you of how over the top I do things. Or, rather how big God allows for the things that I'm part of. My life seems to have always been this way. Always doing it up bigger and bigger, always pushing the limits, always creating the most incredible memories.
Going thru jail was no different. I've spent the last decade held in contempt to produce the works you're finding out about. I've written "Once Upon a Transcendent Realm" and "Eternus Spirare", both available on Amazon. (Both written in jail) In-fact I penned 5 books in jail, one of which was stolen just as I finished and completely destroyed. (I was heartbroken) It was rewritten and published soon there after.
Working in a closed environment I got a chance to witness the troubles of the world firsthand. I saw how our bothers and sisters are suffering themselves and how the state and government are profiting off their demise. Its tragic, instead of trying to implement resolution, which by the way is true reform with God, the powers that be are using unrighteousness, pushed onto humanity by the spiritual opposition of this world, to capitalize on the pain and despair that leads to our deaths.
I'm talking about immoral, unethical and ungodly civil and judicial corruption within The United States of America. It's disgusting! Don't get me wrong I believe in justice and paying the price for consequences but what I've seen is a complete disregard of God by an immoral system partial to the highest bid. What of those who don't have money to pay for their mistakes? What happens to the poor? We are creating within our nations slaves to debt and convicting them for not paying the debt we've created.
This goes directly against The Constitution of The United States of America.
Standing Upright, Fighting The Good Fight
The call of the faithful is one filled with adversity; this is for certain. Nobody said it would be easy, God only said it was The Way. Life is funny like that, as humans we think happiness is what life is about. Or, that how we feel about a situation is the only way life is supposed to be. What about God, I ask? What about doing the right thing in every moment? What about all those who've come before us? Haven't we learned anything from our past? There really is an amazing place after this world, (heaven). Its such an incredible thing to have seen it with my own eyes. Although some would argue its existence, the truth remains since the beginning we've all been heading in one direction or the other.
This leads to our conclusion. What are you doing with your time here? Are you standing upright doing right by God or are you fighting for the wrong side trying to make the world into something other than what it was created for? Thinking of every person whose ever walked the earth. If you could only be there when they met God afterlife, if you could see the look on their faces as they finally understood there was something more to life than what they we were doing, but that now that they realized it was too late for them.
Contrary to public opinion, there's no do overs when we die. What you get is a direct result of what you've done with your life. This isn't something to take lightly, heaven is an amazing place – I'm talking of an eternity doing wonderful things. That other place though, I assure you you don't want to find it.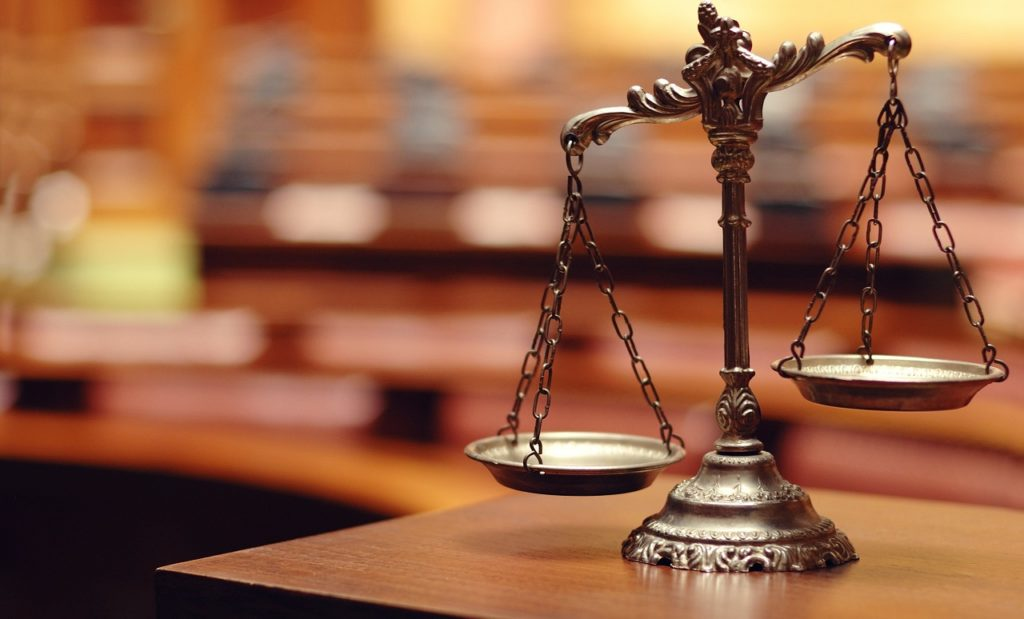 So how do I know that what I'm suffering with the AG isn't right? Well because for years while God and I have been striving to make the world a better place, while we've written books on our transcendent walks, while we've done everything faithfully expecting peaceful resolutions, the system and those manipulating it have unrighteously oppressed, persecuted and prosecuted a child of God. Last year Wil. Co put me on probation again, mind you only a few months after they convicted me over this debt. And during this probationary period I made 8 payments from May thru December (with a little help from some friends) and still they sentenced me to yet another 6 months in December, claiming they had no record of several payments, nor did they allow me to speak with a judge or let me show them my proof of payments.
If this really was about justice and about doing the right thing I'm sure I would have had some sort of relationship with my young son, being that I'm a very loving and faithfully devoted person of God. I've not even mentioned all the other people who love and want to be a part of his life. See but this part of the story isn't allowed in court, factor in the ex painting an entirely different picture of me and well there you see malicious mother syndrome tactics and parental alienation methods, how they've managed to use the system to do their worst and I assure you its made things worse. 
The fact that there's no accountability for this sort of behavior is what's jammed me up to the tune of hundreds of thousands, the majority at the hand of a person intent on simply doing their worse while being in complete disregard of The Truth God and I are revealing. I speak faithfully on this matter too. God is about love, peace, harmony, and should there be need of law or justice, then coming to amicable solutions sooner than later, not like what I've experienced these past 10 years, (Williamson Co, Texas)

Surely we're to live be each others happiness, not be each others misery.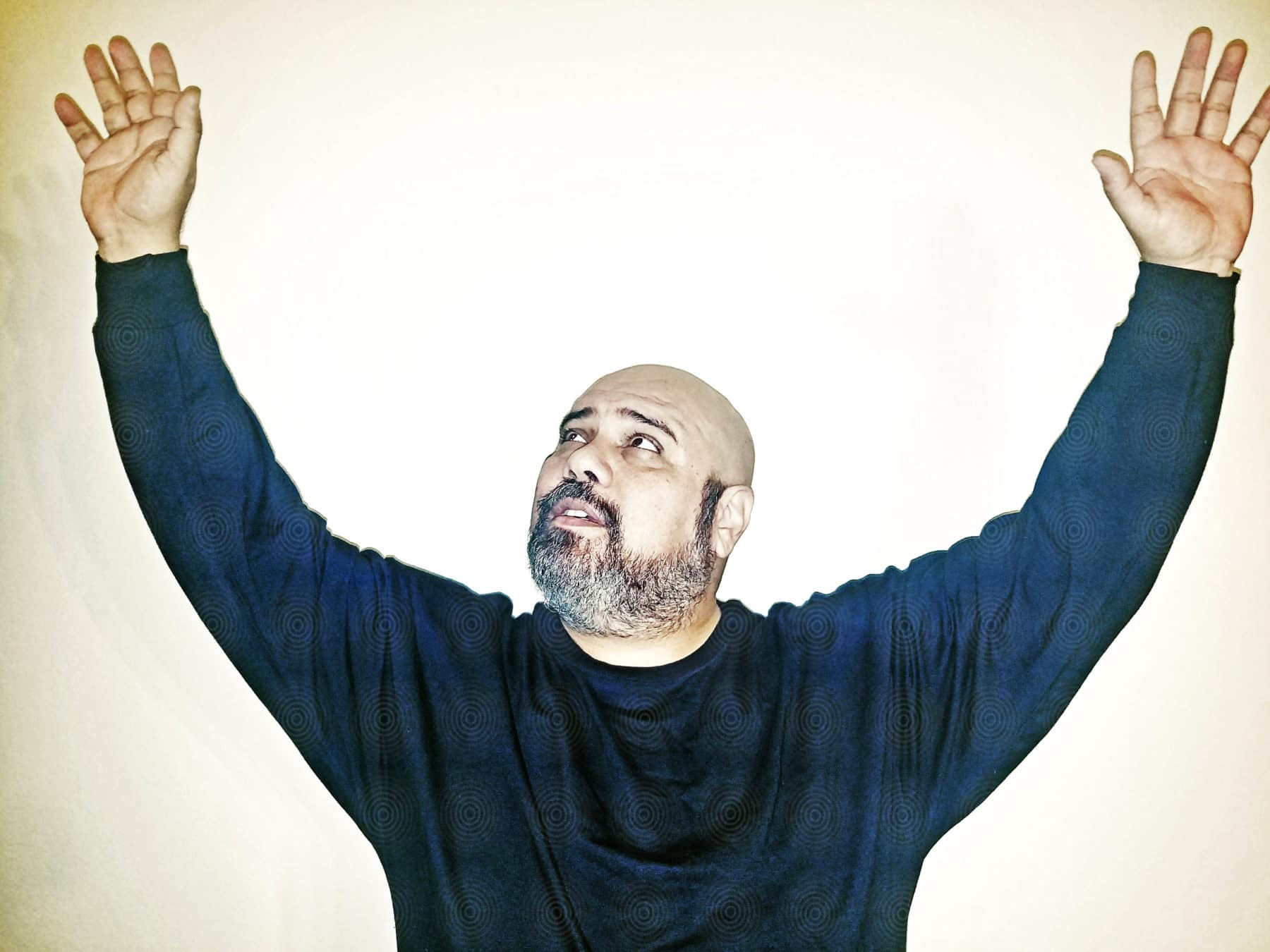 I call it like I see it though. God asked me to reveal this to the world. He asked me to go through it and then to share this experience with everyone. (its a morality tale) I've been persecuted and prosecuted unjustly so that our message could be received. We are talking of the history of the world here and the history of The United States of America. I wonder would we as Americans crucify Jesus Christ in this day and age? I wonder do you know who you serve? I ask because right now there are many doing their worst claiming they're within the law but all the while people are suffering.

This is unacceptable . . .
I leave you with this,
God sent me. I love you.
I forgive you, I'm praying for you all.
James Martinez